Memories in Memphis: Tour of Graceland
I've never been a huge fan of Elvis Presley. I never really looked past what my mom had told me about him, and growing up I just thought he was some singer that my mom was obsessed with. I remember getting her collectable plates, jewelry and maybe even some scarves with Elvis's image or some symbolic imagery related to the King of Rock and Roll.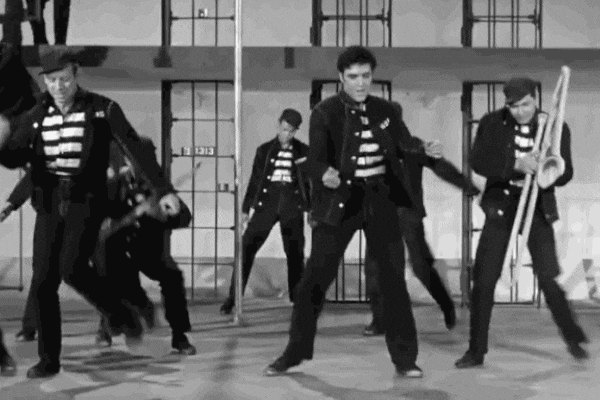 It wasn't until years later, and a trip made by my mom to Nashville, who said one of her must-do things is to visit Graceland, that I started to appreciate and maybe even like this icon. I know you might be thinking that my mom was a little off by saying she wants to visit Graceland when she's making a trip to Nashville. I sort of wrote it off, thinking it might just be some crazy thing she's been saying. But after her persistence before she arrived in Nashville, I made some arrangements so that we could make the three hour trip to Memphis to help check off a dream on her bucket list. 
Now that you have some background on my thoughts of Elvis and how we actually ended up at Graceland, it's time to share the good stuff. Like I mentioned earlier, I had made some plans to go to Memphis before my mom got to Nashville and started doing my research on Graceland. I expected to find a website detailing how to purchase tickets to the house where Elvis lived. I was right, but also wrong. There's a WHOLE complex dedicated to Presley. Not only can you tour the mansion, there's a a newly constructed complex across the street with several museums (and plenty of gift shops) showcasing various memorabilia, plus a hotel cleverly named The Guest House at Graceland. 
If you're headed to Graceland, I highly recommend staying at The Guest House at Graceland. I'm not getting paid to say this (I promise), but the hotel is luxurious and affordable. I think being able to stay right across the street from the complex and a couple-hundred yards away from where Elvis lived and was later laid to rest, was one of the factors that really made the trip. Like I said, the hotel's decorated to look just like the mansion- fabulous and a little over the top. The staff was very friendly and there's even a pool. We ate the breakfast buffet at one of the restaurants located on the property, and it was delicious. There's even a coffee stop that brew Starbuck's coffee and plenty of Elvis-inspired activities for the whole family to partake in. One being a peanut-butter and jelly midnight snack and a theater that shows Elvis specials.
Now onto the complex and let me start by saying wear comfortable shoes. There's a lot of walking, but it's totally worth it. Plus you can do and see as much or as little as you would like. We purchased the Elvis Entourage VIP Tour. It might look a little pricey, but if you use the pass to its fullest extent it's worth it. A couple of my favorite exhibits were the Automobile Museum, the Entertainer Career Museum and the planes. We hesitated getting the pass that included the planes, but now I'm so glad we did. You're not just looking at regular planes (well, you are)- but they're Elvis Presley'd out to the max and when I say to the max, I meant gold-plated buckles on the seatbelts.
(More photos of the museums and my experience on my Instagram stories under Memphis.)
Last but definitely not least, the Graceland Mansion. I didn't really know what to expect, but I guess it was and wasn't what I imagined. Inside was gaudy for its time, but also very Elvis. Surprisingly, it was also technologically advanced, because Elvis was into the latest electronics. I also found it interesting that we were walking where Elvis once walked and lived- plus family dinners are still hosted at the dining table. My initial thoughts were that we were going to get to tour the whole house, but I didn't realize that the upstairs would be blocked off for privacy. Not only do you get to check out the house, but the tour leads to outside where you get to see the pool, plus other structures on the property, ending at the Meditation Garden where Elvis and some of his family are buried. It can be said the tour is eerily quite- one reason could be that others were experiencing the same feeling I was, or most of us elected to do the audio-guided tour that shares information about each room and the activities that had taken place there. 
I don't know how to describe the exact feeling I was experiencing, other than weird and surreal. Here lies a man that was at the highest level of fame (of what I believe), and only a few people have and ever will achieve. Plus so many people from around the world make a trip to see the property and his grave. Just because Elvis had fame and fortune, doesn't mean that he was happy. Several have speculated that he faked his death to escape fame? But isn't that what everyone wants? Isn't that the end goal? To be worshiped like a god and have anything you've ever wanted? I think Elvis is a prime example, that just because it appears like you have it all, you might not. Was he happy? Maybe- but maybe not. According to various reports, he was unhappy with this weight and addicted to prescription drugs. That doesn't sound like being happy to me. 
I just thought this trip to Graceland was going to be a pure tourist adventure, but it was eye-opening for me. I think I thought I knew how much Elvis was loved and how far his famed reach, but I think seeing some of his personal things, costumes, etc. gave me a whole new understanding. It appeared like he had it all, and it made me reflect on my own life. It made me remember to keep my family and true friends close no matter what happens in life. Also, I think what heightened my experience was sharing this journey with my mom. Without giving too much backstory, I felt privileged to take my mom and share this trip with her because she might not have made it otherwise. It just felt good to help her check off an item on her bucket list. Value the people that you have in life, because you never know when you might lose them. I think money can buy some happiness, especially to some point, but that stuff can only make you happy if you have someone to share it with. Because after awhile, that stuff will fade or wear, and it's the people and the experiences that you're left with. 
Please reload
Recent Posts